TV and Satellite Magazine Christmas preview
The Time Lord may have lost his best friends Amy and Rory in September's mid-series finale, but the Whoniverse is no place for long goodbyes. Three months after the Ponds' emotional exit at the hands of the Weeping Angels, the time for tears is over in this year's Christmas special, The Snowmen, as the Doctor has a fresh fate-of-the- planet battle on his hands and a new companion to welcome aboard the Tardis.
The hour-long episode, set in Dickensian London, introduces a new-look Doctor to a young governess, played by Jenna-Louise Coleman, who is caring for the two young children of widower Captain Latimer, played by former Silent Witness star Tom Ward.
All is not well at the Latimers' gothic house, however, where something nasty is lurking in the garden, apparently controlled by the sinister Doctor Simeon (Richard E Grant). Reuniting with friendly Sontaran Strax…
Read the rest in this weeks issue out now…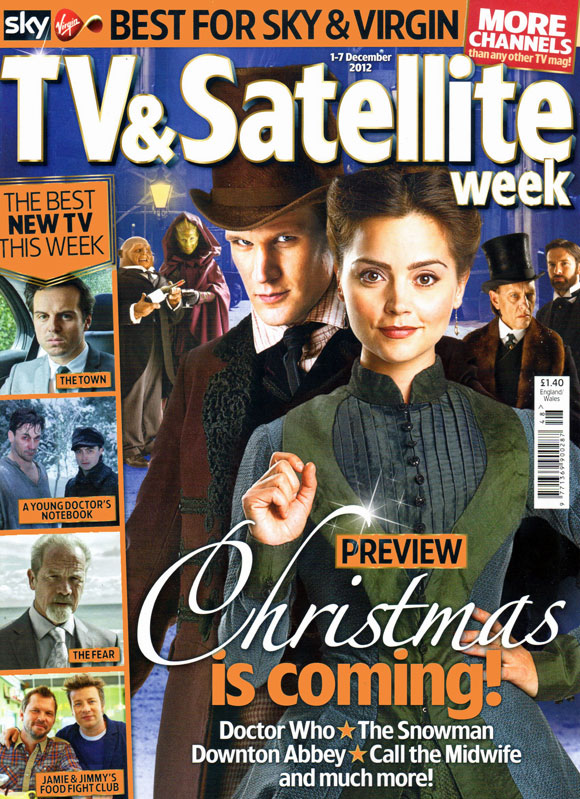 Filed under: General Sci fi Magazines, Magazine
Comment rules
The Doctor Who site welcomes constuctive comments related to the news article in question. Links posted in comments may not be displayed. We reserve the right to delete or edit any post entirely at our discretion. If you leave unacceptable comments your IP address will be banned and reported