50th Anniversary Eleven Doctors Bag Mini-review
The 50th Anniversary, Eleven Doctors Bag Mini-review
For starters, this bag looks great and has little flaws. The bag features an image of all eleven Doctors, but the image of William Hartnell is quite squashed. This is my only issue with the bag, and it is only a minor issue.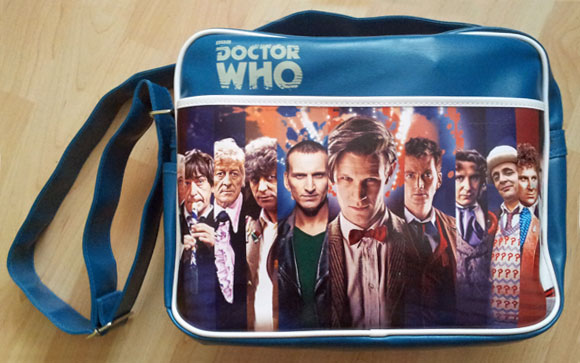 The bag is not as shiny as it would seem in promotional pictures, but that is not a problem, in my opinion it looks better in the flat, matted blue. The bag also features the new version of the Pertwee and McGann logo that is being used on a lot of 50th anniversary merchandise, which is also a nice feature.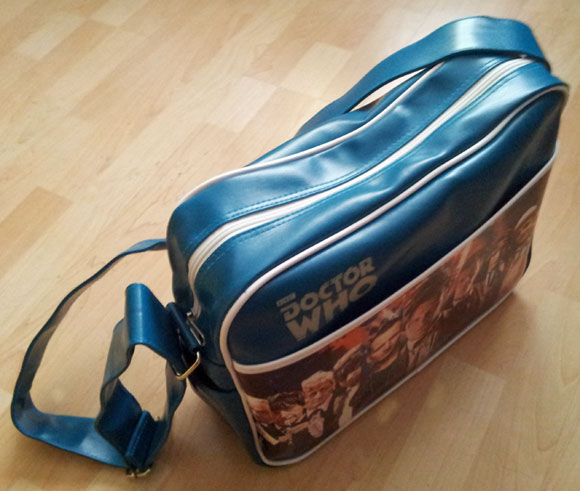 The bag is bigger than the last Doctor Who bag – the Tom Baker retro bag (as pictured) – meaning it is great for putting school items in or anything else A4 sized and slightly over. It can hold many items as the bag is also rather wide. Though the Tom Baker retro bag could hold many A4 sized items, it struggled to get anything slightly larger in, the Eleven Doctors bag does not have this issue.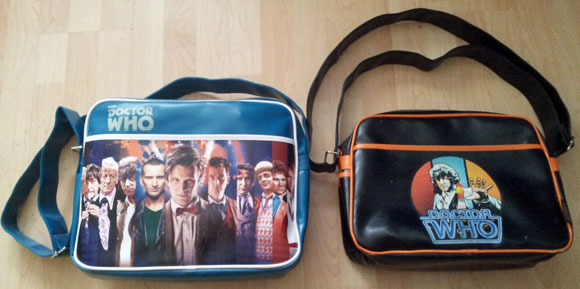 Overall, a great buy and lovely peice of 50th merchandise. I do recommend any Doctor Who fan get it as it looks great and is perfect for carrying things around.
Rating: 9/10
Sam Bentley