M&S Doctor Who Gift Bazaar Dalek Keyring
Marks & Spencer's Doctor Who Gift Bazaar Dalek Keyring
Celebrate the Doctor's most famous enemy with this die-cast metal Dalek keyring. The keyring is beautifully crafted with fine metal detailing, right down to the Death Ray!
The Dalek's die-cast quality makes it a must-have for any fans of the show either to keep as a collector's item or to clip-on to your keys so you can have a high-quality piece of inter-galactic terror at your side at all times!
Exclusive 50th anniversary packaging.
Available to order from www.marksandspencer.com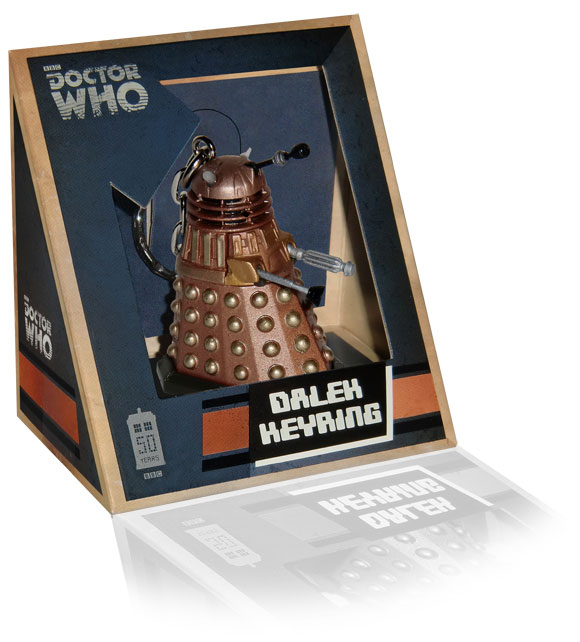 ---
Also available…
Doctor Who Tardis Keyring
Doctor Who K-9 Keyring
Celebrate the iconic BBC sci-fi series with a keyring of your favourite figures from the show. Choose from the Dalek – the sworn enemy of The Doctor, The TARDIS – The Doctor Who's teleporter and K-9 – the Doctor's robotic dog companion. Each keyring is made from die-cast metal and has a great tactile quality as well as boasting a high-level of detail – right down to the Dalek's moving eye stalk! They look great clipped to your keys or boxed-up as a collection.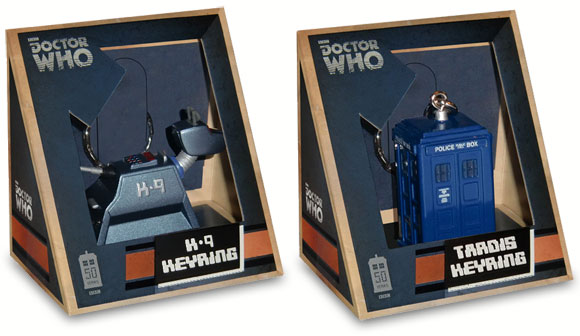 Available to order from www.marksandspencer.com