Lovarzi Tardis and Dalek Official Christmas Hat
Available to order from www.amazon.co.uk
Also available to order from www.lovarzi.co.uk
Official Doctor Who Christmas Hat – The Perfect Gift for Doctor Who Fans This Christmas
The Doctor certainly has a penchant for hats: A Stovepipe satisfied the Second; the Fifth and Seventh perfected the Panama; and the Eleventh favoured a fez. And while his wife, River Song feels particularly trigger-happy around headwear, we're sure even she'd approve of Lovarzi's exclusively-designed Christmas Hat!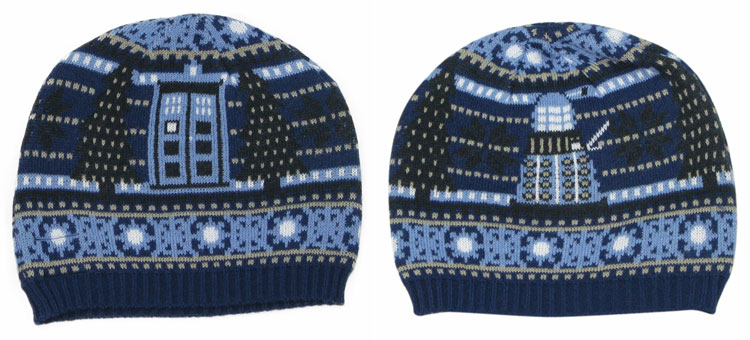 Since 2005, Doctor Who has been a solid staple in BBC1's Christmas Day schedule, and this officially-licensed hat will keep you warm as you curl up in front of the television, head out to find some stocking fillers, or save the Earth from the Sycorax.
Lovarzi has worked with the BBC since 2012 to deliver top-quality items for fans of Doctor Who and Sherlock, including The Pandorica Opens Scarf, TARDIS Stick Umbrella, and bestselling Fourth Doctor Scarf.
With a 90-day money-back guarantee, if you're not 100% happy, simply return it and get a full refund – no questions asked!