Reeltime Pictures Longleat 83
Available to order from www.galaxy4.co.uk
In 1983 to celebrate the 20th anniversary, the BBC hosted the biggest and most ambitious Doctor Who Celebration ever at Longleat in Wiltshire.
This programme contains newly discovered footage of the weekend and new interviews with both guests and attendees sharing their memories of the occasion.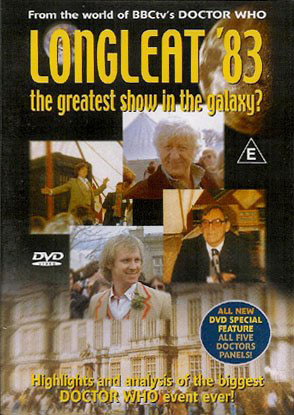 This new extended DVD version contains raw footage of the complete interview panels from the event- including Patrick Troughton, Peter Davison, Tom Baker and Jon Pertwee among many others..