Hot Topic End of Time 10th Doctor Vinyl (USA)
Hot Topic The End of Time 10th Doctor Vinyl
Available exclusively in the USA as a chase figure from www.hottopic.com (UK as a chase figure from all retailers)
Vinyl figure with oversized & articulated head design, poseable arms and accessory! Which figure you get? 10th Doctor? Adipose? Bronze Dalek? It's a surprise!
Hot Topic exclusive chase figure of the 10th Doctor from the 2-part farewell episode "The End of Time."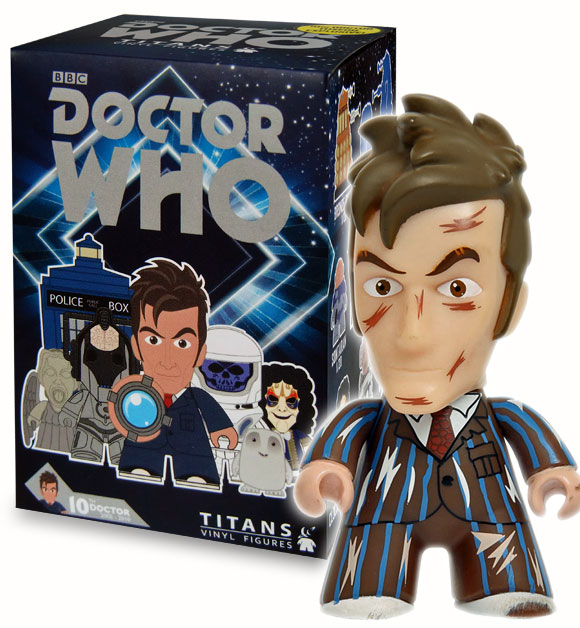 Figures can be ordered in the UK from Forbidden Planet
Celebrate the world's favorite space-and-time-traveling adventurer with this 10th Doctor set of Doctor Who TITANS – the latest in our multiverse of figures to collect!