Fyodor Golan Doctor Who Streetwear Collection
BBC Studios Celebrates Thirteenth Doctor's Arrival with Designer Collaborations for Doctor Who
A five-piece streetwear collection, exclusive to Selfridges, London will launch on the 16th October, ranging from £110 – £195. The clothing collection is inspired by classic Doctor Who's retro artwork, one piece even including a Dalek in a holographic, hand-laid vinyl.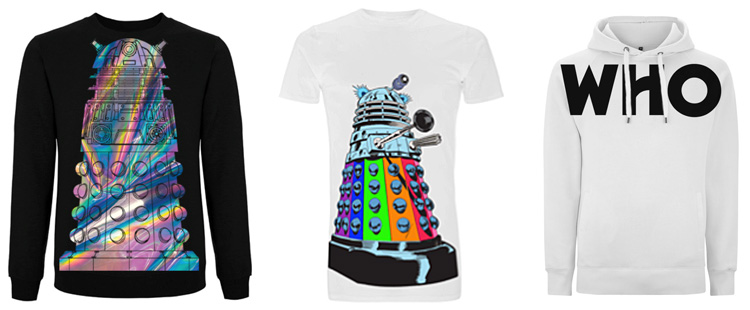 The Fyodor Golan streetwear collection will be available from 16th October at Selfridges
"Fyodor and myself are big Doctor Who fans and were instantly drawn to the fantastical imagery and futuristic possibilities of the brand. We create genderless and borderless designs and love the direction of the new Doctor and the positive impact this will make." – Golan Frydman, Co-Creative Director of Fyodor Golan.

Product images: Doctor Who logo © 2018 and TM BBC. Licensed by BBC WW Ltd trading as BBC Studios.
The Thirteenth Doctor: Thirteenth Doctor images © BBC Worldwide 2018. Licensed by BBC Studios.