Ducktor Who Artist 9 (Charity) T-Shirt
Available to order from www.weirdfish.co.uk
A minimum of £5 from each T-Shirt sale will be donated to RSPB Sales Ltd
Calling all 'Ducktor Who' fans!
Take a trip in the tardis down memory lane with our new Ducktor Who Artist T-Shirt. You'll be supporting the RSPB too with £5 from each sale of this t-shirt going directly to the Royal Society for the Protection of Birds.
Made from 100% cotton, this exclusive design for Weird Fish is a limited edition Artist T-Shirt and features the 'Ducktor Who' print in large on the back with a smaller version on the chest.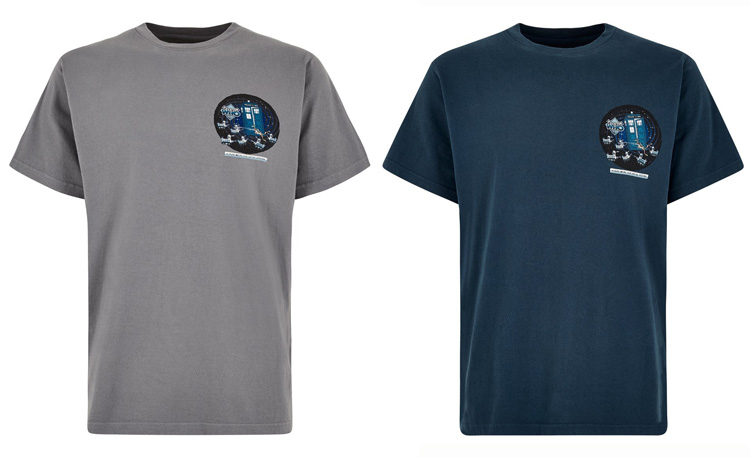 *A minimum of £5 from each T-Shirt sale will be donated to RSPB Sales Ltd, the trading subsidiary of the RSPB.
All subsequent sellers of this item are not commercial participators for the purpose of Part II of the Charities Act 1992. The RSPB is a registered charity in England and Wales no. 207076 and in Scotland no. SC037654.