Doctor Who The Retro Poster Collection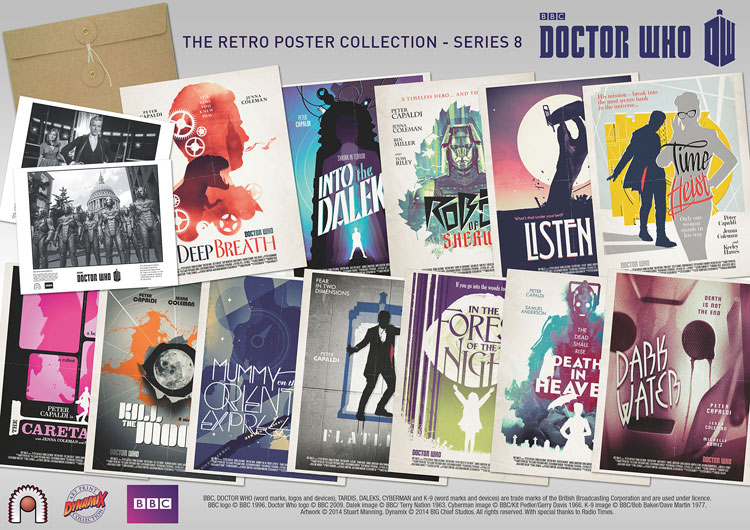 BIG Chief Studios Ltd. under official license from BBC Worldwide Limited, are pleased to announce the release of a stunning new art collection in celebration of Series 8 of the hit TV series Doctor Who.
Originally commissioned for publication in the Radio Times magazine, the week of each episode's airing, by artist Stuart Manning, the individual posters were created in homage to the designs of classic film posters. Often referred to as "one sheets", the art of film posters gave cinema-goers their first look at the characters and key scenes of the movie they advertised and have become much sought after by film enthusiasts and collectors alike.
Mark Andrews, director of BIG Chief Studios said, "Stuart has created striking visual themes for each episode's poster, blending vintage styling and typography to recreate an authentic vintage feel for the digital age."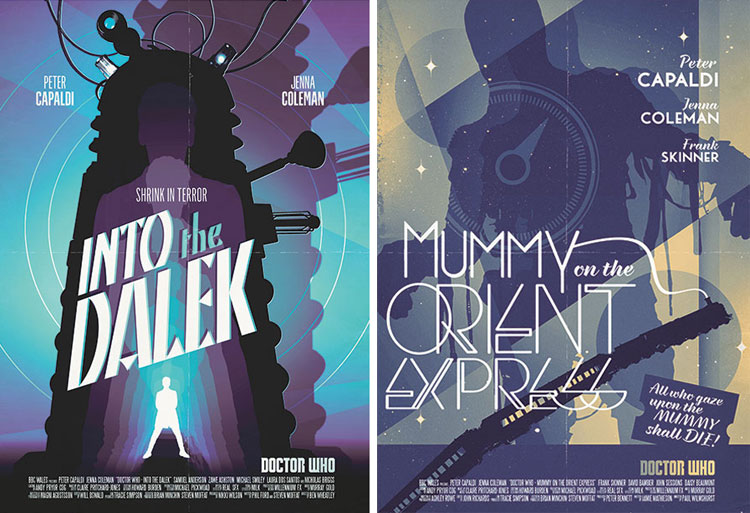 After receiving a number of requests for the poster designs to be made available as prints, BBC Worldwide suggested that BIG Chief Studios would be the ideal licensed partner to publish the work officially.
The prints will be exclusively available in two formats: sold in a set of twelve designs in a bespoke string and washer envelope with cover letter and certificate of authenticity and also sold individually as limited edition art prints using archival quality pigment inks onto fine art matte paper.
Doctor Who: The Retro Poster Collection – Series 8 priced at £49.99 and the Limited Edition prints priced at £49.99 each, will be available to pre-order from December 1 in time for Christmas. The prints will be exclusively sold via BIG Chief's official website www.bigchiefstudios.co.uk and ship worldwide