Doctor Who Official Desk Easel 2018 Calendar
You can see all available 2018 Calendars at www.amazon.co.uk
Doctor Who 2018 Calendars are also available direct from www.danilo.com
Doctor Who Official Desk Easel 2018 Calendar – Month To View Desk Format.
The Dr Who Desk Easel 2018 calendar is a must for any fan of the hit TV show. This desk style calendar features a month on every page with date panel, each month will feature images of the good Doctor and an array of aliens.
So put a little more time travel in to 2018, with this official Doctor Who Desk calendar 2018 perfect for your home or work desk.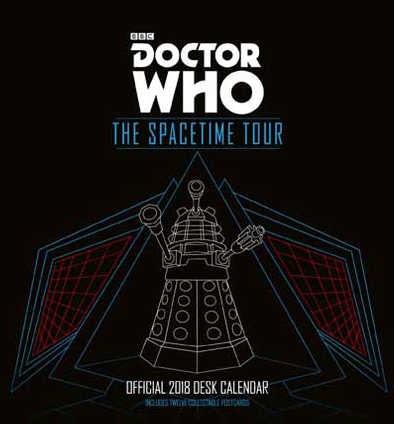 http://merchandise.thedoctorwhosite.co.uk/wp-content/uploads/desk-2018.jpgs_.jpg