Doctor Who Mr.Men Mugs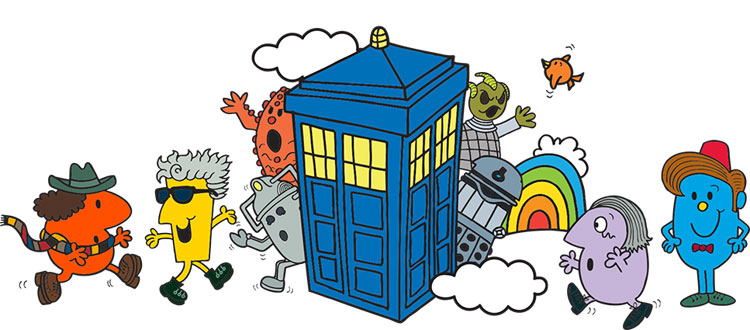 Mr.Men merchandise is available to order exclusively from www.shop.mrmen.com
Choose your new favourite mug! Brighten up your morning coffee or tea with our exclusive range of Doctor Who and The World of Roger Hargreaves ceramic mugs.
Tea first, descrtuction of earth second! The greatest mash-up in the entire Whoniverse is here. Doctor Who meets The World of Roger Hargreaves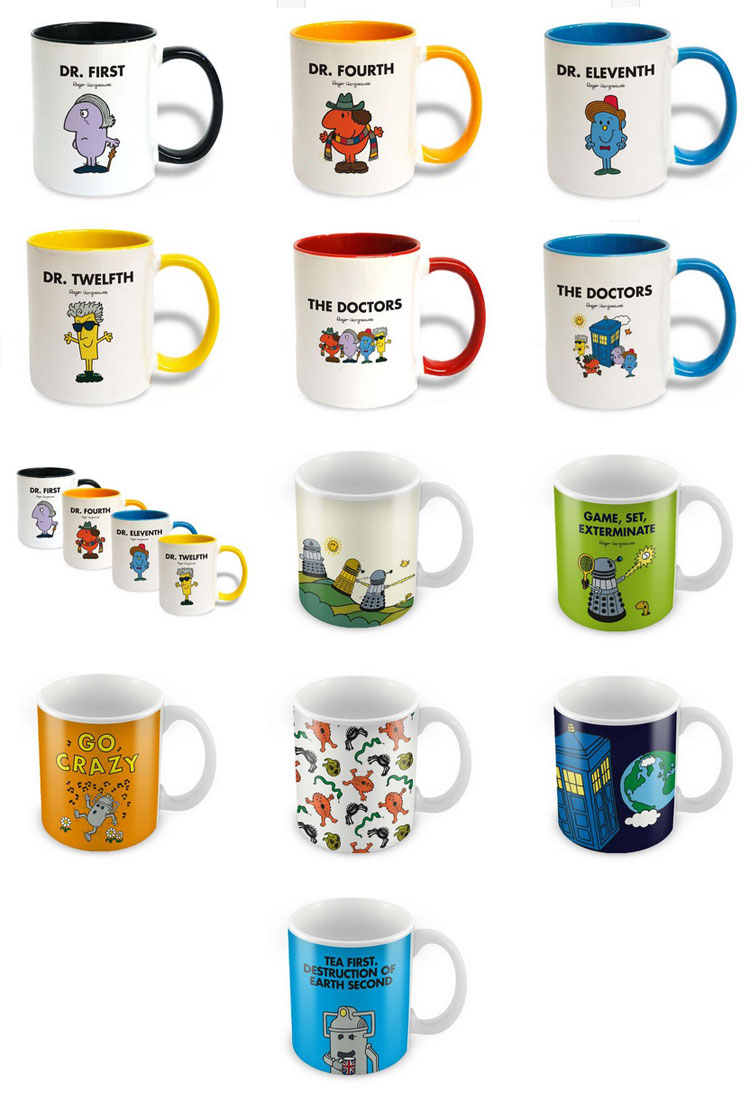 .
Porcelain mugs 11oz mug. 97mm (h) x 82mm (d) plus handle. Duraglaze coated in the UK, independently tested to BS EN 12875-4 to over 2000 washes and confirmed 100% dishwasher proof and microwave friendly. Proudly printed in the UK.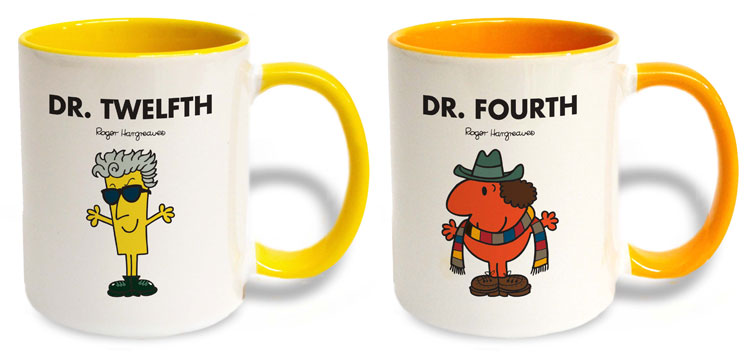 ---
Doctor Who meets Roger Hargreaves' Mr Men in this series of fun and charming stories, written and illustrated by Adam Hargreaves.
The 1st and 2nd wave of Mr. Men books are available to order from www.amazon.co.uk