Doctor Who Mr.Men Coasters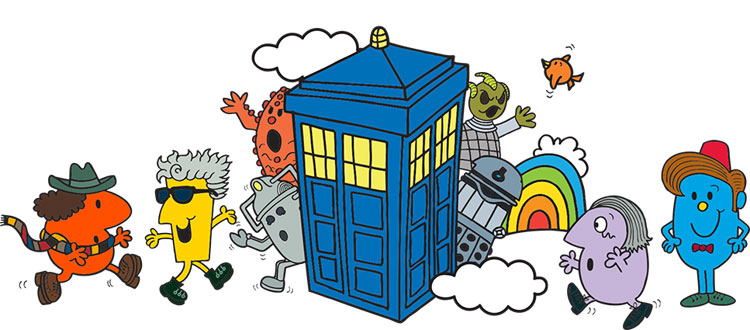 Mr.Men merchandise is available to order exclusively from www.shop.mrmen.com
Our Doctor Who and The World of Roger Hargreaves wooden coasters are a fun and colourful addition to your coffee table, ideal for a home that loves a cuppa!
The greatest mash-up in the entire Whoniverse is here. Doctor Who meets The World of Roger Hargreaves.
Cork bottom, gloss finish coaster. 10x10cm with rounded corners. Wipe clean only. Proudly printed in the UK.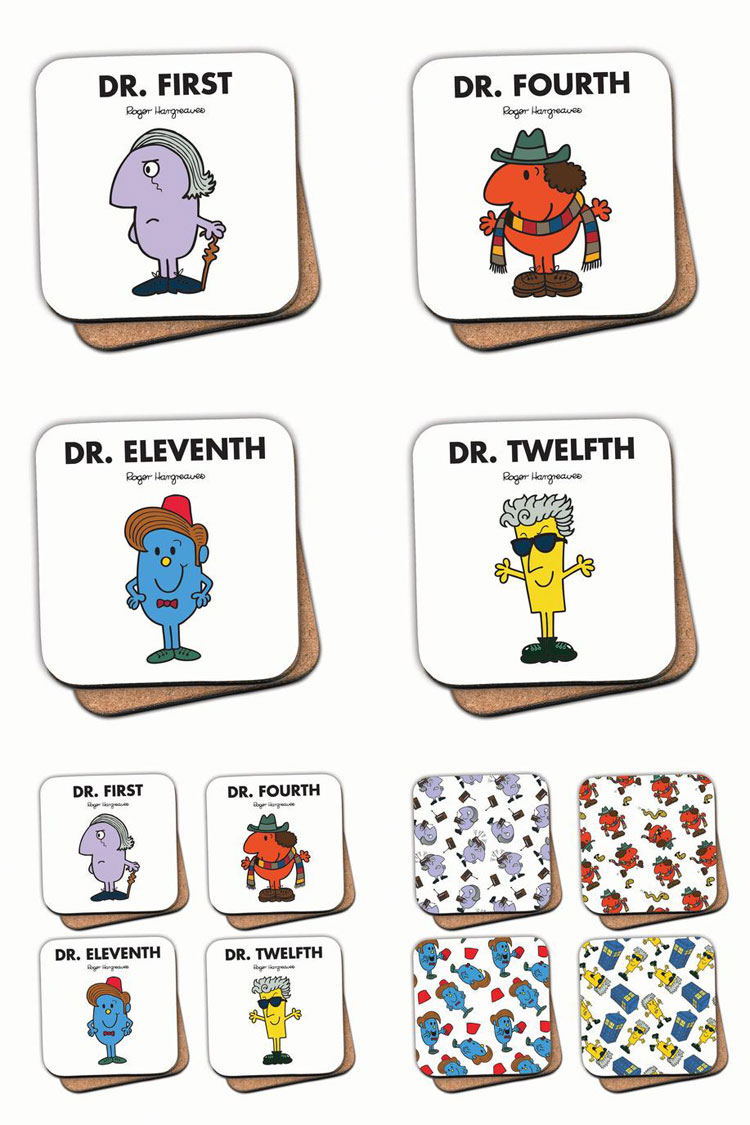 ---
Doctor Who meets Roger Hargreaves' Mr Men in this series of fun and charming stories, written and illustrated by Adam Hargreaves.
The 1st and 2nd wave of Mr. Men books are available to order from www.amazon.co.uk