Doctor Who Missy Bright Purple Series 9 5.5″ Figure
You can keep up to date with the 5.5″ collectors series figures with our brand new interactive collectors list (work in progress)

Available to order in the UK from www.forbiddenplanet.co.uk

Available to order in the USA from kokomo-toys ebay store
Missy (S9 Purple Outfit) Missy (The Master) is a Time Lady and like the Doctor, she's from the planet Gallifrey in the constellation of Kasterborous. The two were friends in their youth and both chose to ignore their people's policy of non-intervention with other species, but unlike the Doctor, Missy chose to travel the universe causing chaos and revelling in wickedness on an epic scale.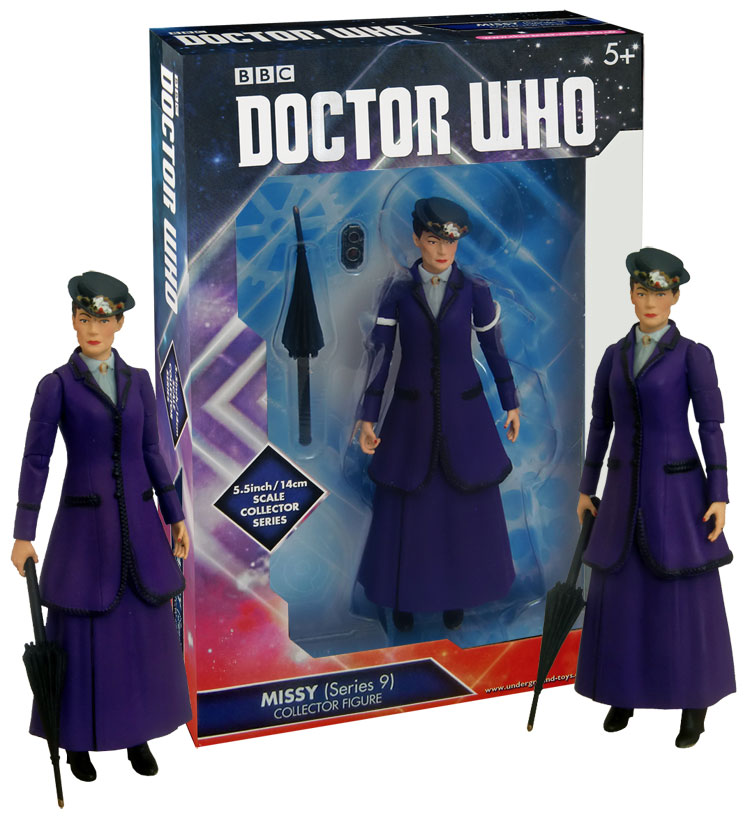 Throughout all their encounters they usually showed a respect towards each other and on the occasions when they were forced to work as a team it was clear they made terrific allies. These two rogue Time Lords – so different but so very similar – facing the world on their terms with gusto and enormous talent.
S9 Purple outfit Missy is presented in Underground Toys collector box packaging.
Contents:
Missy (S9 Purple outfit) Action Figure
Umbrella Accessory
Missy's Device' Accessory
As well as being presented in the standard collectors series packaging, this series 9 Missy has the following differences if compared to the on-line exclusive version…
Brighter Purple outfit
Blue/grey Shirt Rather Than Cream,
Different Cameo Clasp
Pencil line on Skirt
Slightly Different Hair Colouring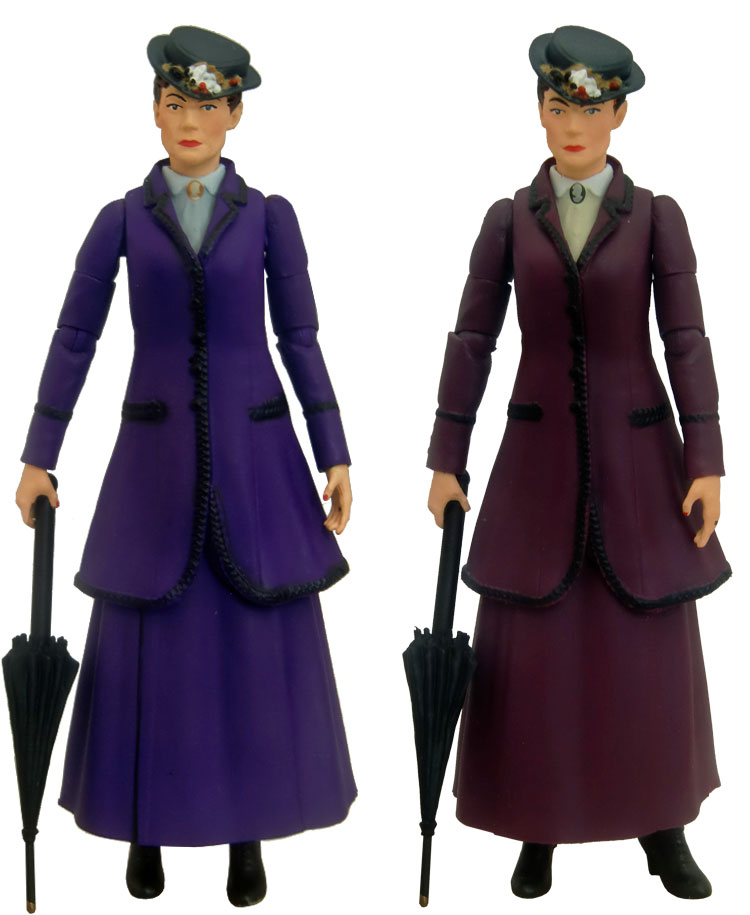 ---
The Original Purple and Black dress Missy 5.5″ Figures in On-line Exclusive UK Packaging are available to order from www.character-online.com