Doctor Who: Dr. Sixth Paperback
Available to order from www.amazon.co.uk
Doctor Who meets The World of Hargreaves brings to life Doctor Who characters in the distinctive story-telling and illustrative style of Roger Hargreaves.
These storybook mash-ups, written and illustrated by Adam Hargreaves, combine the iconic storytelling of Doctor Who with the whimsical humor and design made famous by his father, Roger Hargreaves.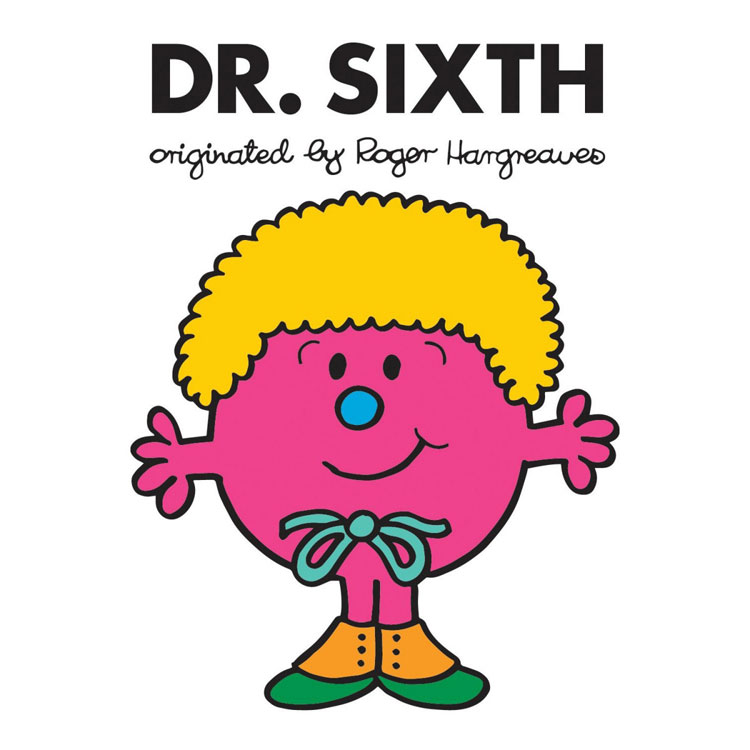 ---
Also available…
Figures based on the Doctor Who and Mr Men mash-up characters as seen in the Dr Men book series.
Each figure measures approx. 4 inches and comes window boxed.
Available to order from www.forbiddenplanet.com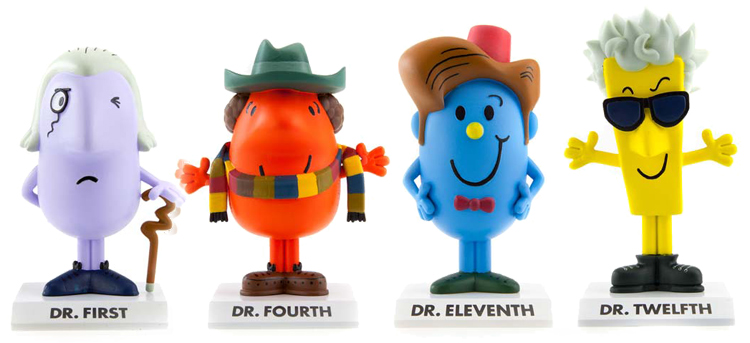 ---
A full range of Doctor Who Mr.Men merchandise including Mugs, T Shirts, Coasters and notebooks is available to order exclusively from www.shop.mrmen.com