Doctor Who 2015 Deskblock Calendar A Closer Look
Doctor Who Desk Block 2015 Calendar
Specifications
Height: 155mm
Width: 135mm
This and other great Doctor Who Calendars, Diaries and Cards are available Free Post in the UK from www.danilo.com. Worldwide delivery is also usually available.
Also available from www.amazon.co.uk
Alternatively available from www.ebay.co.uk
The all new Desktop Calendar is a welcome addition to the Danilo Range. The Calendar is supplied in its own outer gift box…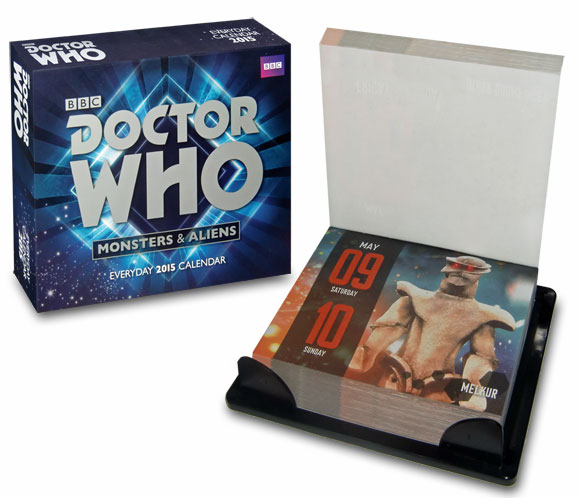 For the first six months every picture is different with a wide variety of images from both the "new" (post 2005) and "classic" (pre 2005) series (weekends have one joint image). The classic series is well catered for with a variety of images not normally seen on this type of product.
The images are repeated for the second half of the year. A terrific piece of merchandise for any Doctor Who fan…