Doctor Who Amy Pond Police Outfit 5.5″ Action Figure
Now available to order from www.forbiddenplanet.co.uk
Also available to order from www.toysrus.co.uk
The first face the Eleventh Doctor ever saw belonged to a very young Amelia Pond. Promising to return in a few moments, she waited for over a decade for him to return.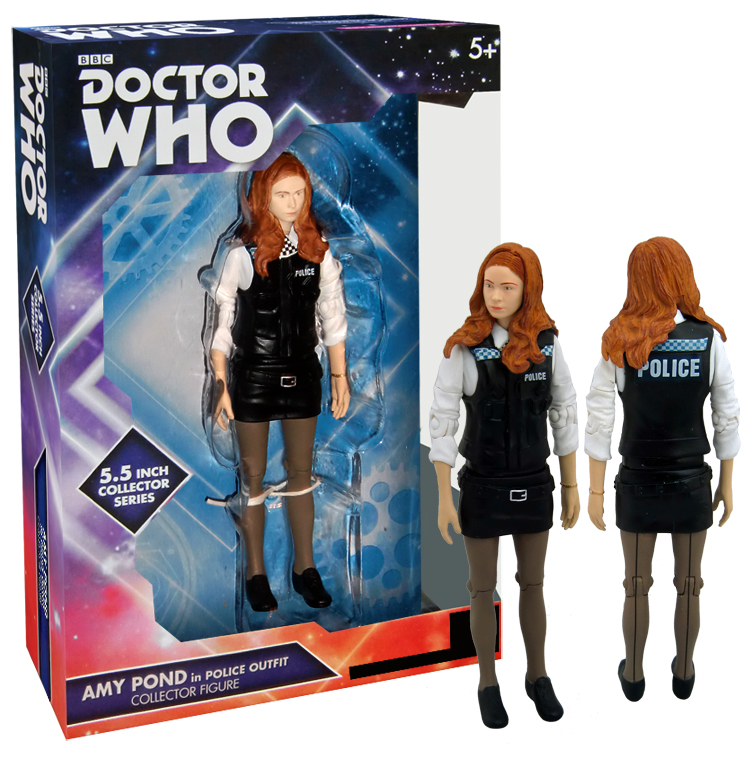 During those long years, Amy, as she was now called, grew up into a feisty young woman who some people thought was just a little bit odd because of her stories about a vanishing blue box and the 'raggedy man' that disappeared inside it.
Throughout their many adventures together, the Doctor, Amy and her fiancee Rory would encounter a multitude of amazing and terrifying creatures, including Silurians, Daleks and the dreaded Weeping Angels!
Part of the Collector Series of Doctor Who action figures and exclusive to Toys R Us! Collect them all!
---