Doctor Who 5-inch figures Wave 2c – Pictures
Doctor Who 5-inch action figures Wave 2c
Recreate scenes from Doctor Who with these incredibly detailed fully articulated 5-inch action figures.
Characters include the Eleventh Doctor and key villains from the hit TV show, each with 'The Flesh' and 'Flesh Masks' so you can have lots of gooey fun with this fantastically slimy action figure collection.
Styles may vary. One supplied. For ages 5 years and over.
The Cyberman with gun from A Good Man Goes to War….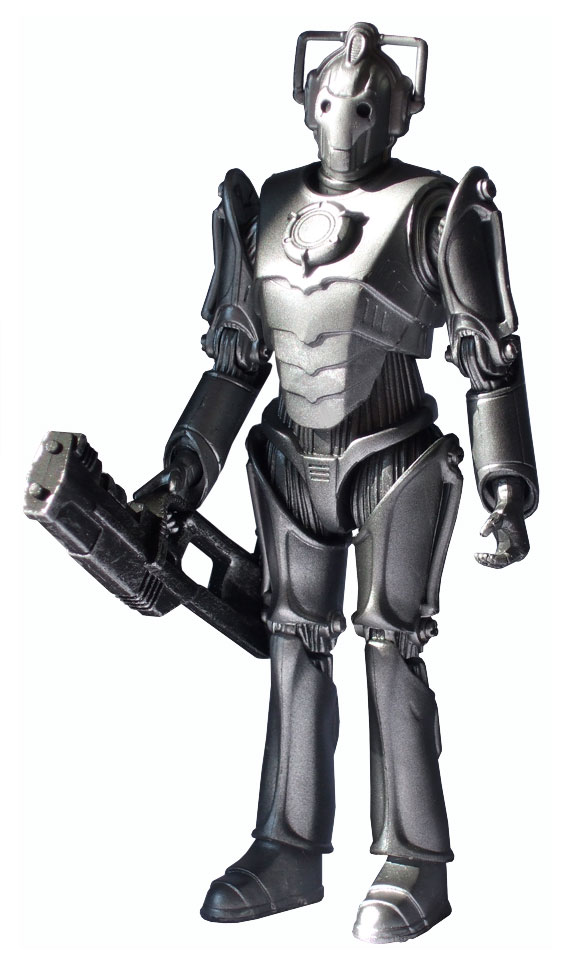 The "bendy" Doctor, the hands are removable and the head can be bent,stretched and twisted in any direction. Please note the head does not stay in the position shown but "flips back", the image is to show how flexible it is.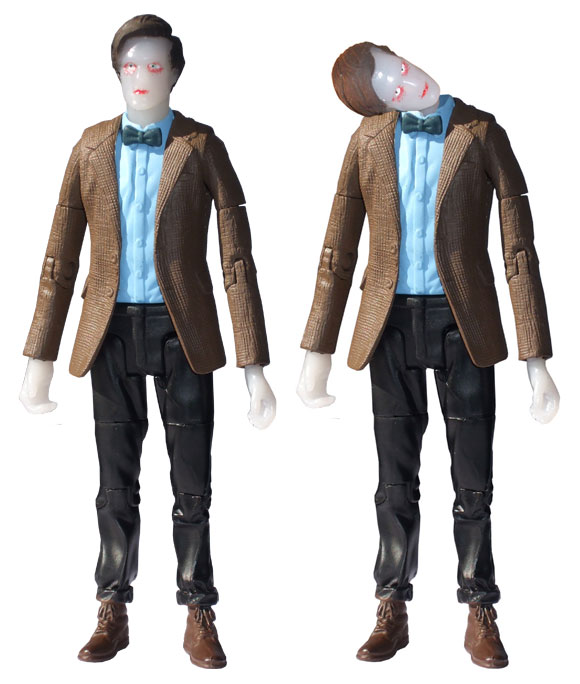 The 2 ganger Doctors, they look very similar with the new figure of the left, the lower arm is also much more bendy than the original release…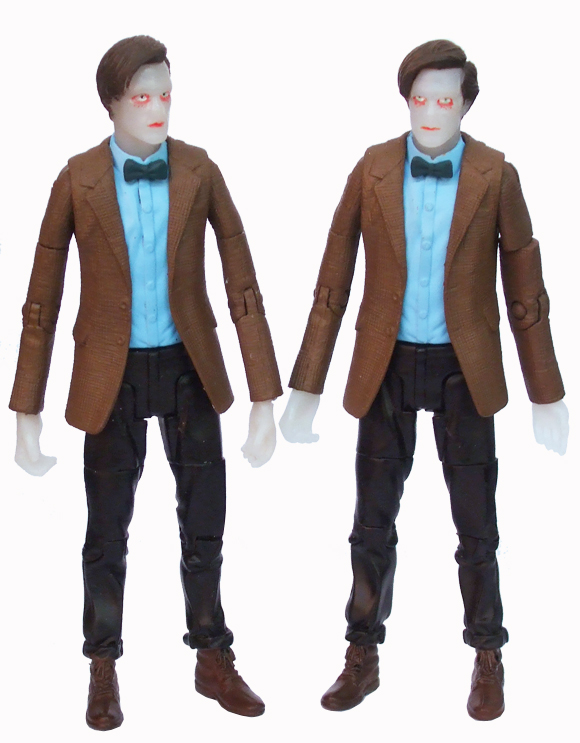 New Ganger Eleventh Doctor Soft effect 'The Flesh' head and hands
New Cyberman 'flesh mask' & Flesh Sachet
The Astronaut & Amy 'flesh mask' & Flesh Sachet
River Song 'flesh mask' & Flesh Sachet
Eleventh Doctor & Eleventh Doctor 'flesh mask' & Flesh Sachet