Doctor Who 5.5″ 13th Doctor Action Figure (Character UK)
Available to order from www.character-online.com
Character Options announces a 5.5" Scale Thirteenth Doctor Figure
The new collectible will be available for pre-sale from 1st December 2018
Character Options has announced details of the next item in its 2018 Doctor Who collection; a 5.5-inch scale figure of the Thirteenth Doctor, played by Jodie Whittaker.
Renowned for its highly detailed 5.5 -inch figures, this latest collectible from Character will delight fans who are celebrating the brand new TV series which launched on BBC One on 7th October.
The figure depicts the newly regenerated Time Lord dressed in her high-waisted culottes, rainbow striped dark blue shirt and coat. Carrying the essential sonic screwdriver, the figure comes with multiple points of articulation.
Please note we have removed an image that does not represent the final product. The removed image was originally posted on the official BBC studios site.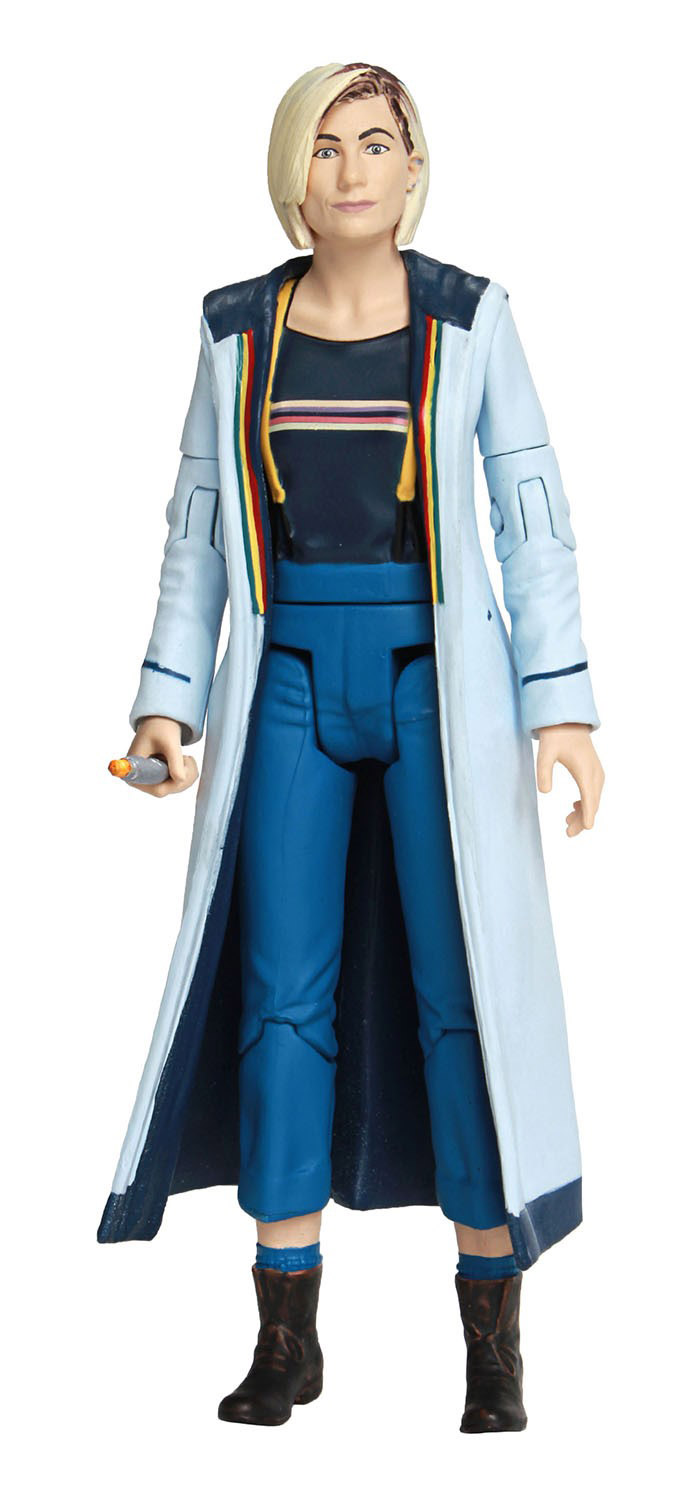 Mark Hunt from Character Options commented: "From the moment we announced details of the 10" Thirteenth Doctor figure in late August, we have been inundated with questions about a 5.5-inch scale version. We are therefore delighted to be able to reveal details of this latest Doctor Who release."
The new figure costs £12.99. It will be available from late December, and can be ordered on pre-sale from 1st December 2018
For more information please visit www.character-online.com