Doctor Who 11th Doctor Purple Jacket 5.5″ Figure
Now available to order from www.forbiddenplanet.co.uk
Also available to order from www.toysrus.co.uk
Geronimo! The eleventh incarnation of the legendary Time Lord the Doctor was a man whose youthful appearance and quirky enthusiasm was often at odds with his world weary temperament. Easily bored, the Eleventh Doctor liked nothing more than travelling with his companions Amy Pond and Rory Williams in search of thrills and new adventures.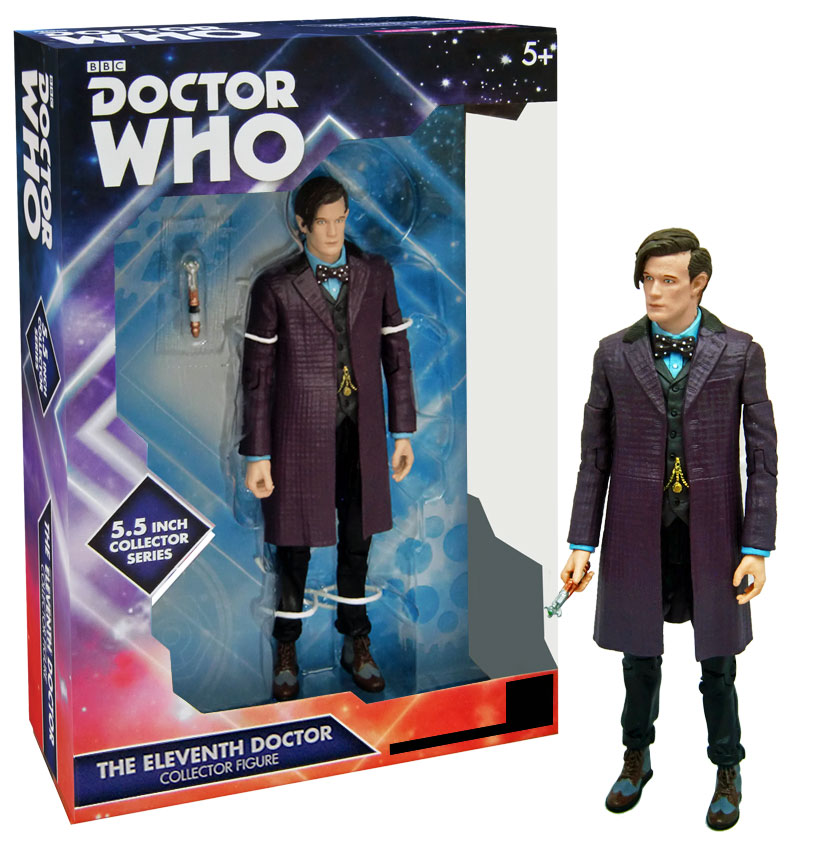 It was at times that his friends were in danger that the Eleventh Doctor would display his often frightening temper and brooding rage but he would always return eventually to his friendly ways.
Part of the Collector Series of Doctor Who action figures and exclusive to Toys R Us! Collect them all!
Includes a sonic screwdriver accessory.
---