Doctor Who £1 Vending Machine Toys Set 2
With thanks to www.tarcointernational.com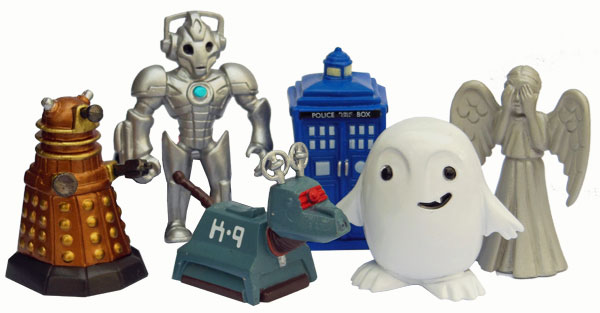 Six new Doctor Who figures have now been released by Tarco International. Costing just £1, these figures will be available from vending machines up and down the country at places such as Motorway service stations, cinemas, various high street retailers and supermarkets.
This is the second set of figures to be released and consists of…
The Tardis
Adipose
Bronze dalek
Cyberman
k9
Weeping Anagel
A 3rd set on its way which includes the 11th and 12th Doctors, a Judoon and Davros.
These pocket money toys are obviously targeted at the younger buyer but i have now doubt many of these will be finding their way onto collectors shelves!
At £1 per capsule you really cant go wrong with these and they make a nice little collection.