BBC Doctor Who Christmas Showcase
BBC Doctor Who Merchandise Christmas Showcase
With Thanks to BBC Worldwide / BBC Shops
BBC Worldwide have have held their annual showcase event in London featuring current and future merchandise including items from Doctor Who.

More news with separate articles over the coming days.
The superb lovarzi 4th Doctor Official Replica Scarf.
Official Replica of Tom Baker Famous Scarf made to the same pattern and colours of the original scarf seen in Season 12.
*Knitted with the same striped pattern as seen on screen
*Size: 13 feet long (including tassels) and 10 inches wide
*Made from Premium Quality Acrylic
*Perfect as a gift to a Doctor Who Fan – A gift that will always be remembered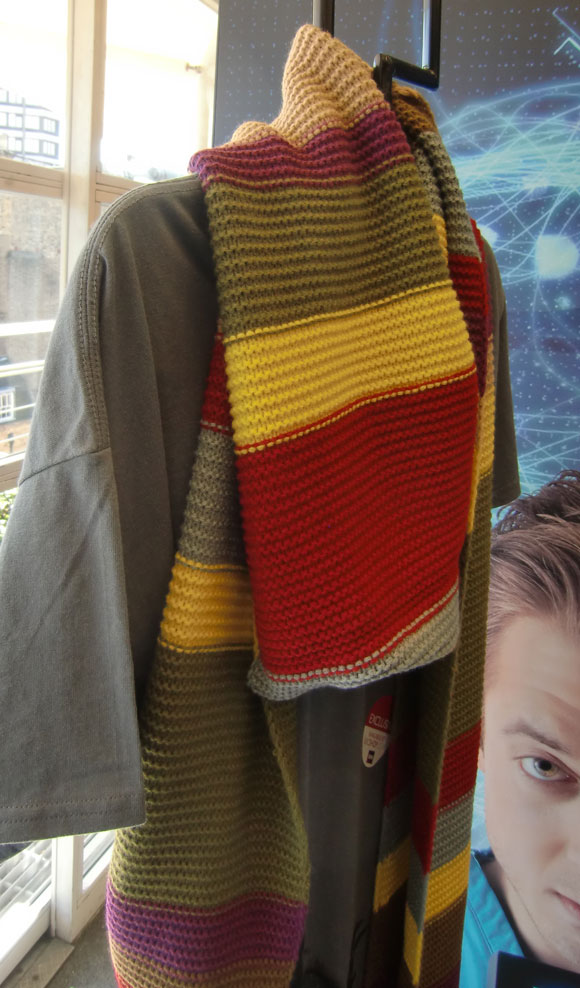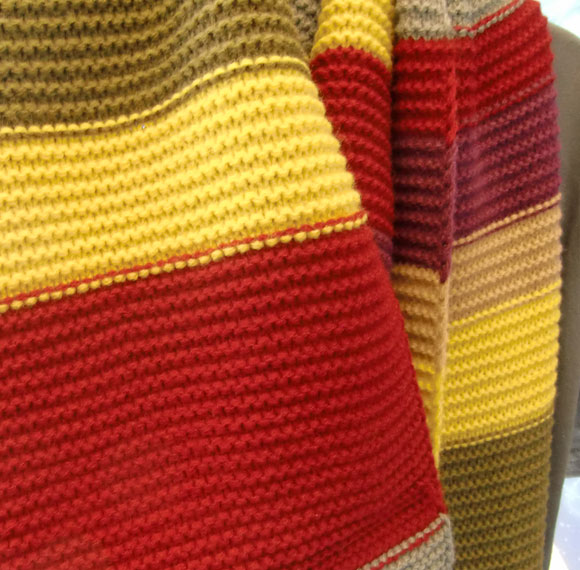 New BBC Shop exclusive T Shirts…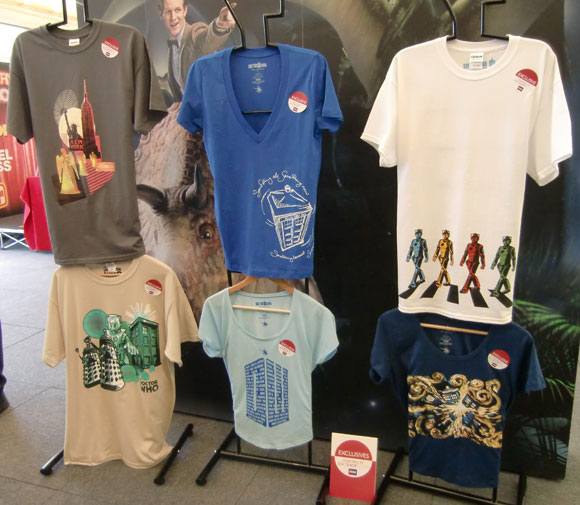 Doctor Who Augmented Reality TARDIS T-shirt
How it works:
1 Download the free Aurasma lite app for iOS or
2 Point your Smartphone or Tablet at the AR T-shirt
3 Watch the image come to life and be thrown into the workings of the TARDIS. It's a lot bigger inside than you thought!
More in this later…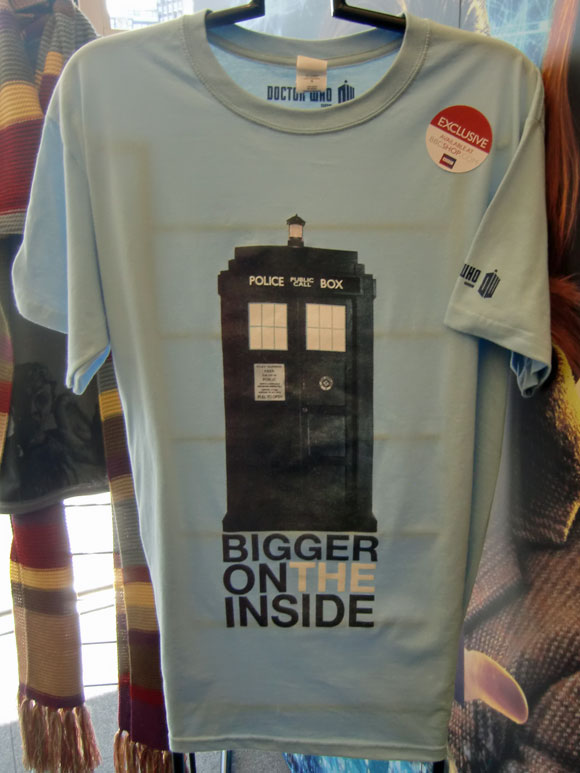 The Sonic remote, we had go with this, quite weighty and easy to use very impressed!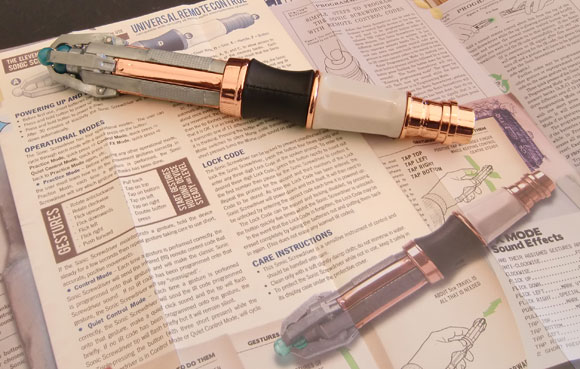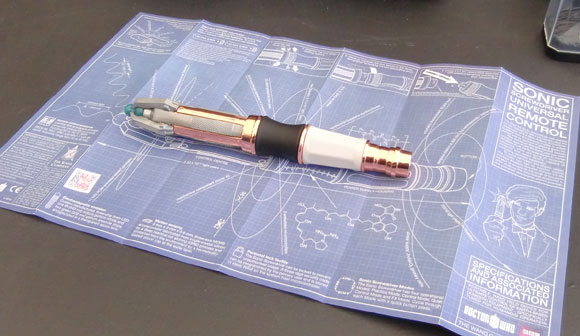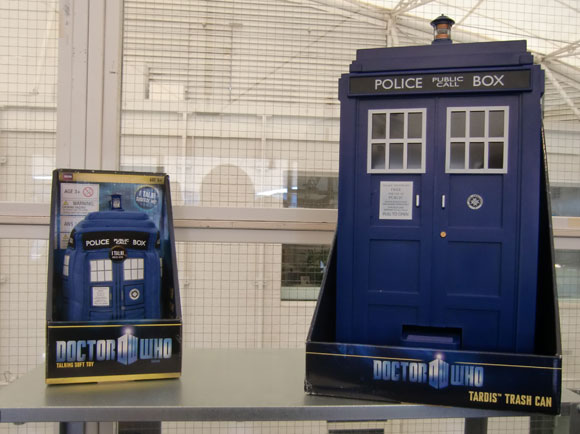 Brand new range of household items in a retro style including mugs, cups, trays, laptop cases, wrapping paper, tea pots, pillows and lots more…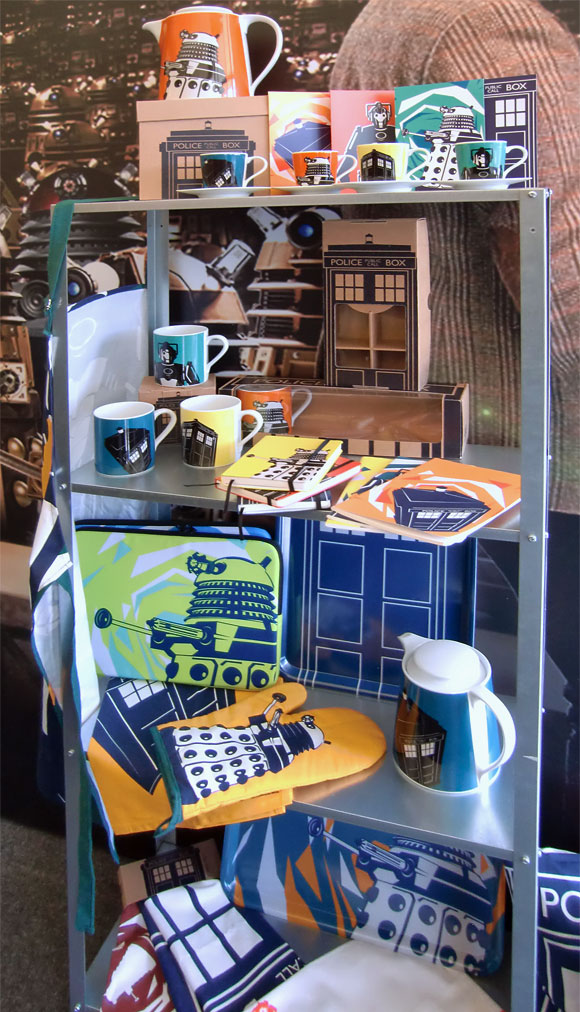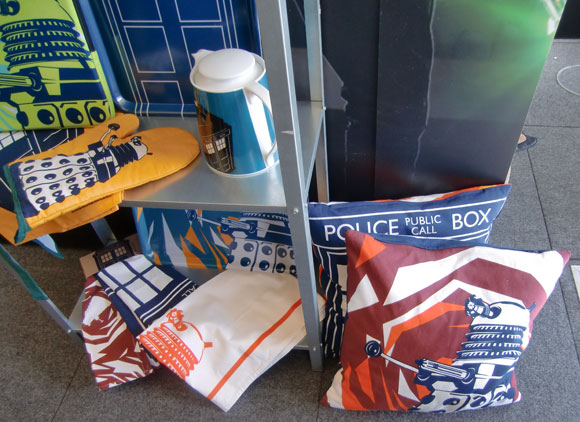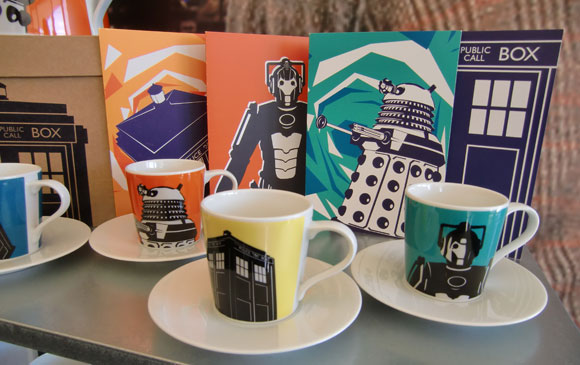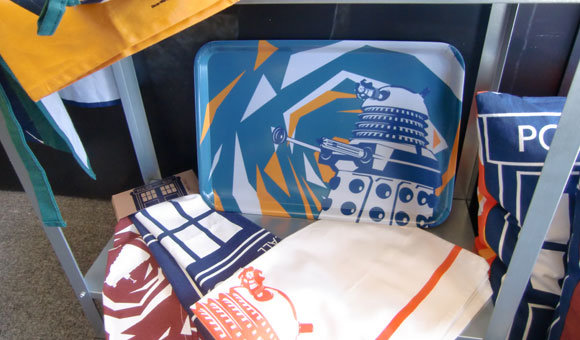 BBC Shop exclusive items including mugs and an eternal Dalek Christmas tree figure…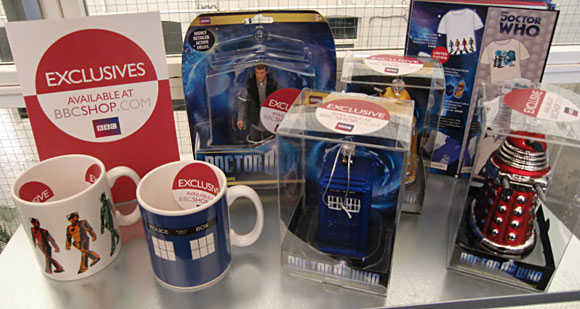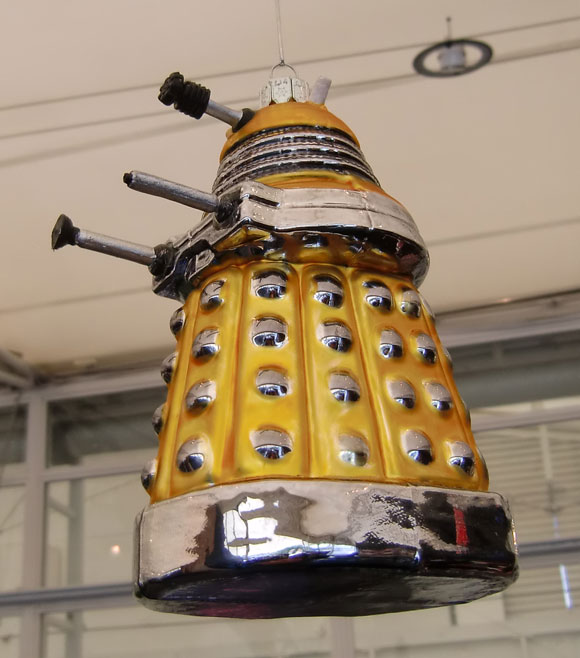 And, the one you have been waiting for, looks much better in hand – no complaints here…