Character Building Ben10 Sets / Figures – Updated
Character Building Ben 10
With the addition of Deadly 60 followed by Ben 10 to the Character Building range we have decided to re-arrange the way we cover these. Because of their compatibility with Doctor Who Character Building sets and figures there is sufficient interest to feature them all here.
In the future each range will have its own page which will be added to as items are released, Doctor Who will continue to have its own separate pages for each product.
This page will The Cover Ben 10 range for 2012.
Character Options has teamed up with Turner CN Enterprises in the UK to launch a brand new Character Building construction range based on the smash-hit Ben 10 franchise.
The deal will be across all Ben 10 series, including new series Ben 10: Omniverse, set to debut later this year with a host of new aliens and bad guys.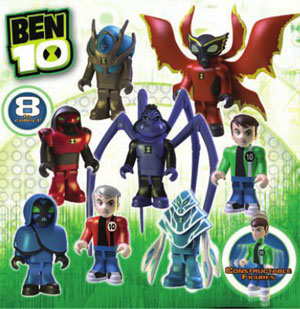 A range of eight collectable construction micro-figures will launch in the autumn, with characters selected from across the series, including Ben and popular aliens such as Big Chill, Water Hazard and Ultimate Swampfire. Each micro-figure will have five or six separate components which can be interchanged with one another, allowing kids to collect and build their own armies of aliens! The figures will come in foil bags and include a branded display base and collectors leaflet highlighting all the figures within this first collection.
Also featuring as part of the Autumn debut range will be a Kevin's Car construction play-set and a fully functional Azmuth's Laboratory large play-set with 430 bricks that will ensure kids will spend hours constructing their own Ben 10 alien adventures.
Mark Hunt, Character Options' brand manager, said: "We are delighted to be adding Ben 10 to the line-up. We will support the range with a fully integrated launch plan with TV and high impact PR to coincide with the TX of the new Ben 10: Omniverse series."
Character Building Ben 10 Micro Figures
Build your Ben 10 micro-figure collection with the Character Building construction micro-figures featuring Ben Tennyson and many of the awesome aliens seen throughout the hit TV shows, Ben 10: ALien Force and Ben 10: Ultiamte Alien .
There are 8 highly detailed and fully articulated micro-figures each sealed within a secret bag, so you never know which Ben 10 micro-figure you are going to get! And every character has its own collectors leaflet highlighting all the characters available in the Series 1. There are 8 micro-figures to collect. One supplied.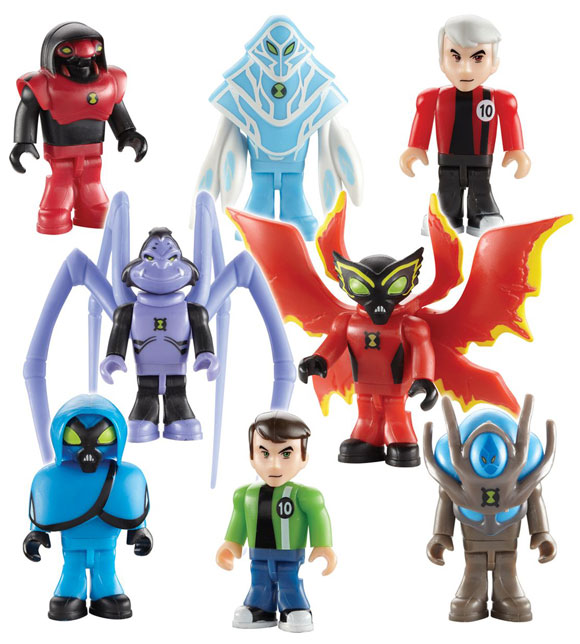 Character Building Ben 10 Kevin's Car Construction Set
Build and play with this awesome replica of Kevin's muscle car which first appeared in Ben 10: Alien Force; this construction vehicle includes an opening bonnet and one Ben 10 micro-figure. For ages 5 years and over.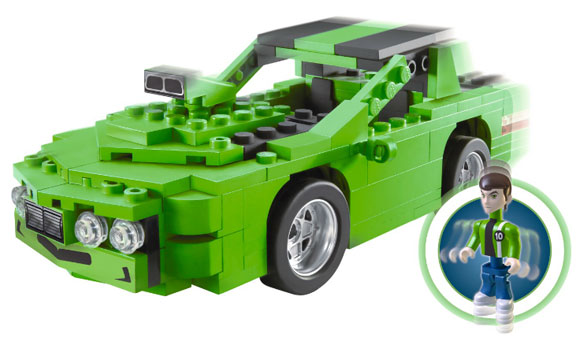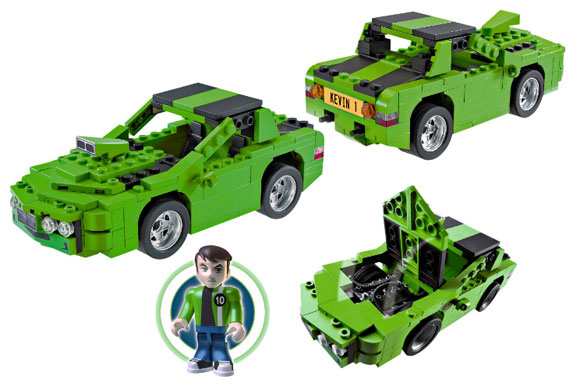 Character Building Ben 10 Azmuth's Laboratory Construction Set
Build your own Azmuth's Laboratory and teleport to other distant planets with this highly detailed construction set. Azmuth's is a genius scientist and advisor to the plumbers. His laboratory is where he develops advanced technology such as the Omnitrix. Features 3 sets of spinning DNA storage tubes where Azmuth's collects, stores and hides various alien DNA to create new technologies. Includes Ben 10 and Ultimate Spidermonkey micro-figures.