Bluw Doctor Who Windup Dalek Toy
Bluw Doctor Who Windup Dalek Toy
You can order this item directly from www.bluw.com or for wholesale enquiries visit www.bluwgroup.com
Bluw have kindly sent us a windup Dalek to feature on the site. Much more encouraging than the original promotional images this is now well truly a mini version of the real thing, once wound up the Dalek moves and turns. The head also moves whilst the Dalek is in motion.
It should be remembered that this is a toy aimed at younger fans but its something anyone would like if you collect all things "Dalek". All in all its a great stocking filler for Christmas.
The classic villain from the smash-hit BBC TV series. Wind up the Dalek and watch it patrol around menacingly, moving its head from left to right as it watches out for any enemies to exterminate! Its ready to spread terror across the universe!
Product Features
Wind up Dalek from BBCs Dr Who TV series
No batteries needed
Dalek moves forward and turns in a patrolling motion.
Dalek also moves its head from side to side.
Pack Size: approx 160mm x 215mm
Product Size: approx 80mm x 65mm
Manufacturer Recommended Age: 5+
Our own images of the packaging which is very similar to the Character figures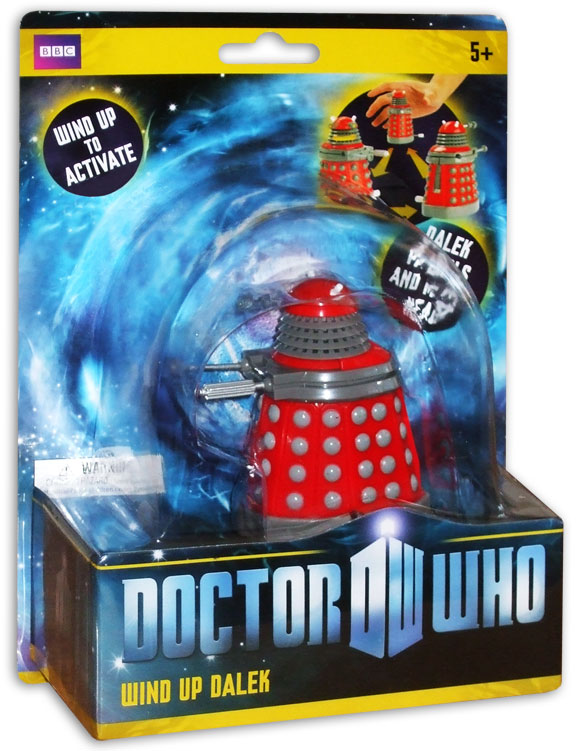 Our own images The Dalek itself…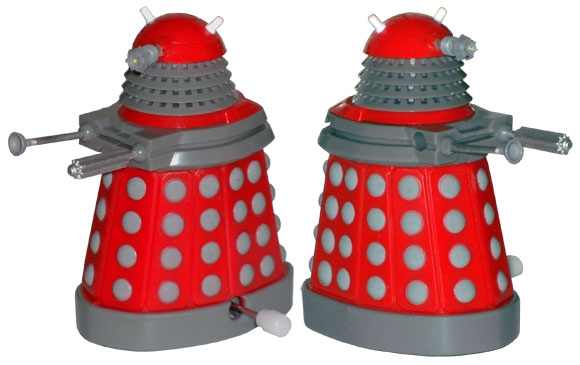 Also available the pull back Tardis…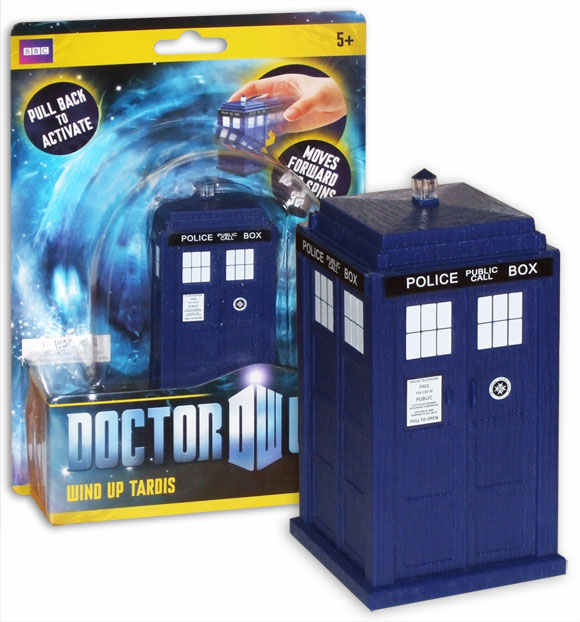 The official images – The Yellow Eternal Dalek is due in November…