BBV Productions Cyberon DVD
First time on DVD – Region Free. Galaxy Four Exclusive
Available from www.galaxy4.co.uk
Doctor Anderson's patients have permanent brain injury or suffer from brain diseases for which there is no cure.
When Thomas Mordley begins introducing tests of Cyberon on her patients, Dr Lauren Anderson thinks she already knows how the trial will end – there will be some benefits, but no significant improvement in their condition.
Doctor Anderson is wrong…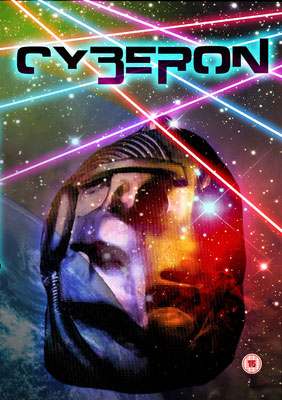 Cyberon is different. Mordley knows it's a wonder drug, and it's going to revolutionise medicine. He thinks it may even revolutionise the world. But does he realise that Cyberon has its own plan?And if he does, could he do anything to stop it?
DVD-R Cert 15 Region free Produced and directed by Bill Baggs, written by Lance Parkin
Jo Castleton (Lauren Anderson), P.J. Ochlan (Tom Mordley), Oliver Bradshaw (George Cooper), David Roeciffe (Ray), Camilla Aitken (Denise), Kerry Skinner (Nurse), Patricia Merrick (Nurse), Paul Griggs (Nurse / Cyberon), Blane Coughlan (Nurse / Cyberon); Catherine Barker, Bernard Lawrence, Jackie Skarvellis, Marian Baggs, Michael Baggs, Keith Fisher (Patients); Steve Johnson (Cyberon / Cyberon Voices
Reeltime Pictures / BBV video archive
A listing of the various Reeltime Pictures / BBV video productions has been added to the site.
This includes a small selection of screenshots from some of the stories and documentaries.
Fans of the new series may not be aware of the various "unofficial" spin-off's that have been made in the past.
Click Here to take you to the listings
Most titles are still available from www.galaxy4.co.uk