7th Doctor and Classic Electronic Tardis – images
Doctor Who Exclusive – 7th Doctor and Classic Electronic Tardis
7tardis
Mercurial and highly moral, this Doctor would often despair at the cruelty and wastefulness he encountered across the galaxies.
On a trip to America in 1999, he was accidentally gunned down by a street gang and taken to hospital, where the procedures taken to try and save him did the reverse and he seemingly died, only to regenerate within the hospital's morgue…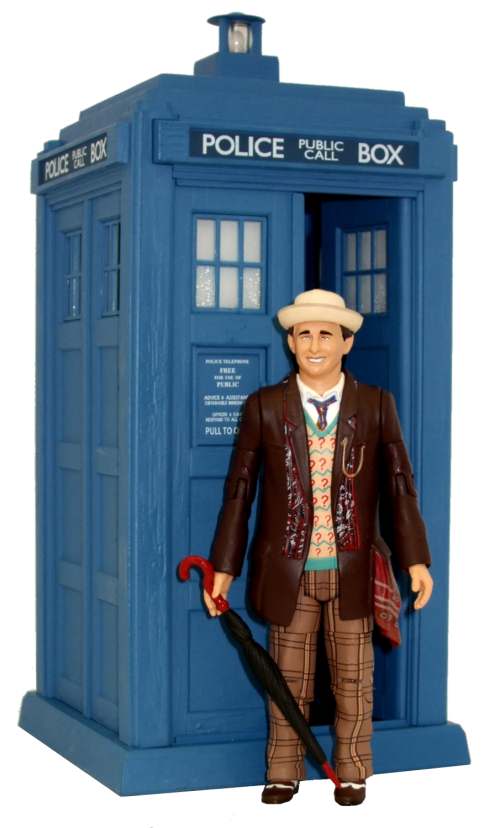 In this exclusive Seventh Doctor Set from Underground Toys we present the Seventh Doctor action figure with Electronic Classic TARDIS as they appear in the 'Curse of Fenric'.
The Doctor comes with brown jacket, umbrella accessory and an Electronic TARDIS. The Classic TARDIS features opening left door with telephone cubby hole, a spring activated right hand door and features takeoff and landing light and sound effects.
This is the first time that an authentic Classic Tardis has been produced for the Character Option line of Doctor Who figures – something fans have been requesting for ages. We expect demand to be high so please order early.
In the UK this item is exclusive to Forbidden Planet You can orderHere
This item can be Ordered in the Usa Here